Quick FAQs
This depends on a number of factors, firstly how big the job is, how accessible the site is, and what

finish

you have selected. i.e. CCC Polished  Concrete or Grind and Seal.

New home builders should consult with their concrete polisher to ensure that their slab is poured with concrete polishing in mind.

More info

We are happy to recommend experts in this area. In rooms with north facing facing windows you can also take advantage of solar heating with the sun heating your floors.

Color can be added to your mix at the time of pouring, this needs to be discussed with your concrete supplier. Ask your supplier for there color range and we recommend that you double the strength to allow for some fading.

Yes, we can polish existing slabs. Please refer to our Warehouse Exposure section on the website or visit our showroom where we can show you an example of an existing slab that has been polished.

Wipe as soon as possible with a damp cloth.
Case Studies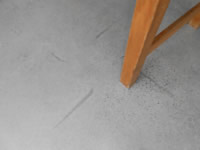 Helicopter and Screed Marks - Nil or Light Exposure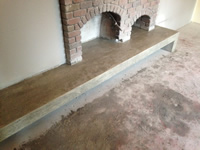 Full Exposure - CCC Polished Concrete
CCC Newsletter
Subscribe to our newsletter