A CCC Polished Concrete floor featured on Episode 5, Season 5 of Grand Designs Australia.
The episode entitled Urban Green Port Melbourne created some controversy in the blogosphere with pundits commenting on the unusual looking "water tanks" surrounding the exterior. The interior of the house in comparison is stylish and modern and enhanced by our high quality floor polishing!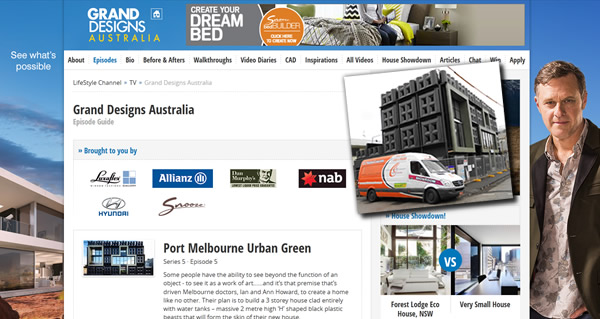 Grand Designs Australia videos, web and photos.


CCC Polished Concrete photos